Unified Communications Solutions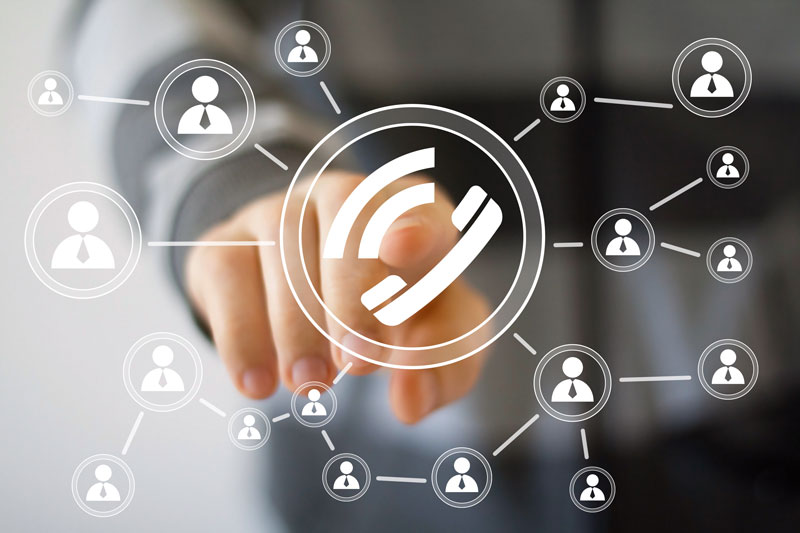 Unified Communications describes the integration of multiple communications services to provide a unified user experience with multiple device and media types.  This creates a powerful and evolving business communications experience which can enhance the customer experience and lower costs for the business. This cloud based hosted service provides business of all sizes with a simple pay-as-you-grow model for all their business telephone calling needs. Cloud telephony customers enjoy an all-in-one communication solution that provides services such as VoIP (voice) calling, video calling, one number reach, PBX Type features, auto attendants, interactive voice response, social collaboration and many more features all for a single monthly price-per-line. Email services and CRM tools can be integrated, and advanced analytics provide insight into your business.
These features create a better customer experience and more effective business processes and therefore increased profits.
We can guide you on the different Unified Communications (UC) providers. All UC services offer many common features such as those listed here, all better than the old days of digital PBXs:
Phones are portable–you can take your phone line with you, anywhere with internet access

Soft phone integration: talk through your PC

Simple moves, adds and changes that you can do yourself through an admin portal

Advanced settings for simultaneous rings, call-forwarding, voicemail bounce backs, and other functions

Functions for queuing, night attendant, company directory, on-hold audio, and more

Critical Business Continuity/Disaster Recovery options

Variable line capacity (based on bandwidth)

Porting of telephone numbers across different geographic areas

Each extension can have its own direct line

Availability of Outlook or Salesforce integration

Customer Service Integrated CRM option

Unify your remote offices for centralized answering

Advanced Analytics
To get started with a risk-free, no obligation analysis, call us today.